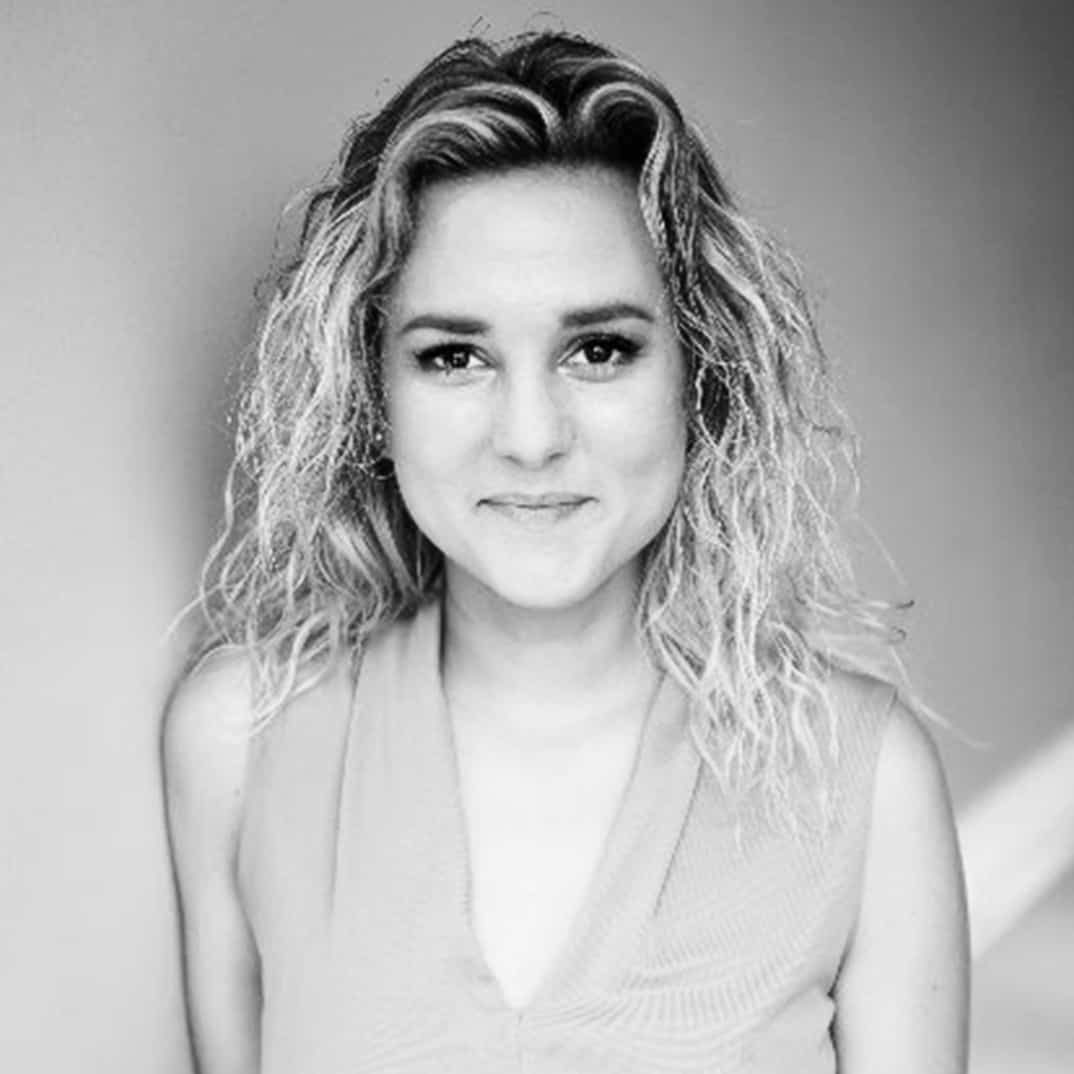 Best-Selling Author & Daughter of Vice President Mike Pence
Charlotte Pence is a best-selling author & the daughter of Vice President Mike Pence. She is a current contributor to Lightworkers.com and her work has been published in The Washington Times, Glamour magazine and featured in US Weekly, among other major media outlets. A graduate of DePaul University with a BA in Digital Cinema Screenwriting and English, Charlotte contributed writing and production skills to the Emmy Award-winning documentary Fleeced (WFYI Productions). Charlotte currently attends Harvard Divinity School where she is a candidate for a Masters in Theological Studies, with an emphasis on religious themes in literature and culture..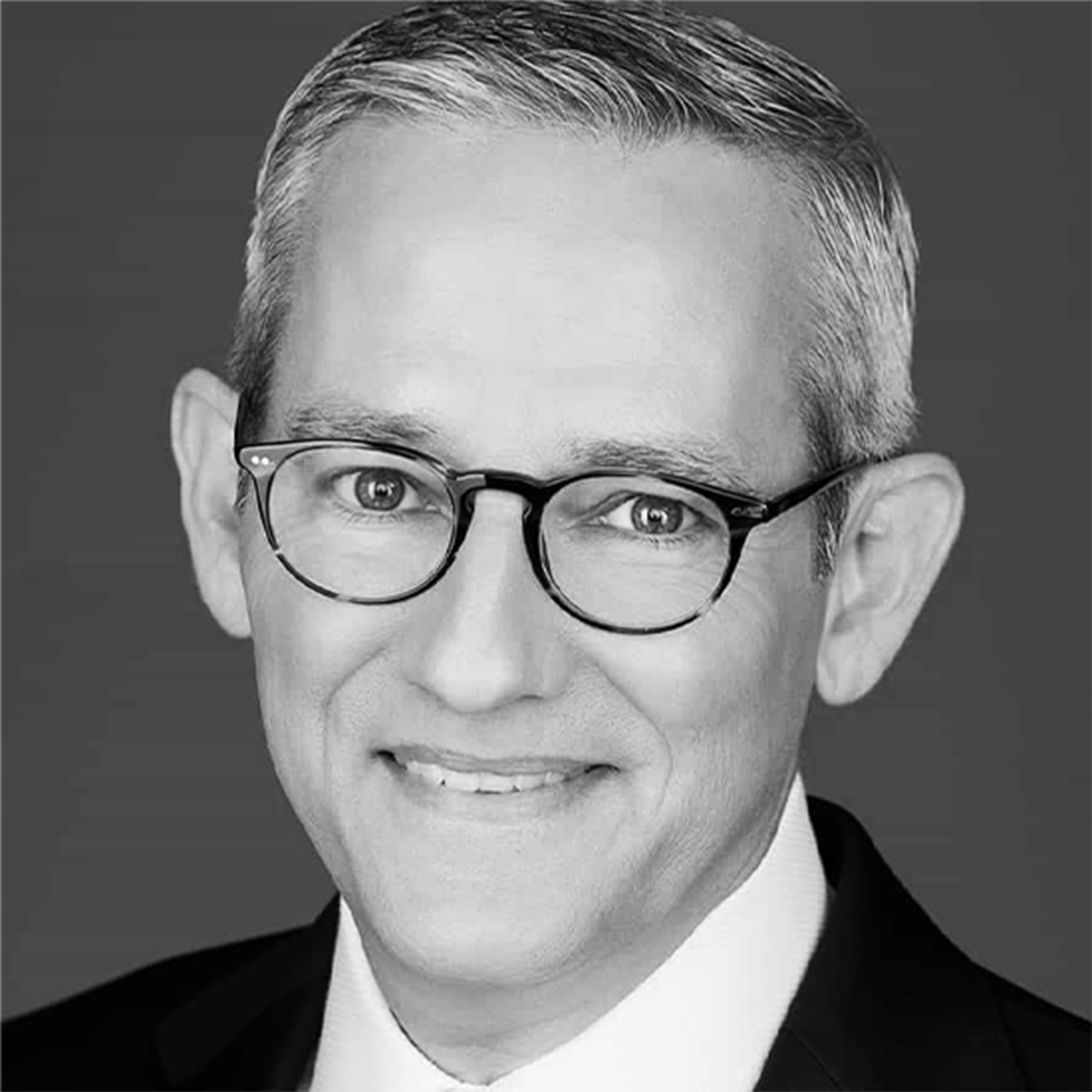 Former CEO of 40 Days for Life
David Bereit started and led 40 Days for Life through its first decade, building it into the largest grassroots pro-life mobilization in the world. Bereit is an internationally sought after speaker, media spokesperson, bestselling author, and strategic advisor to many top pro-life organizations.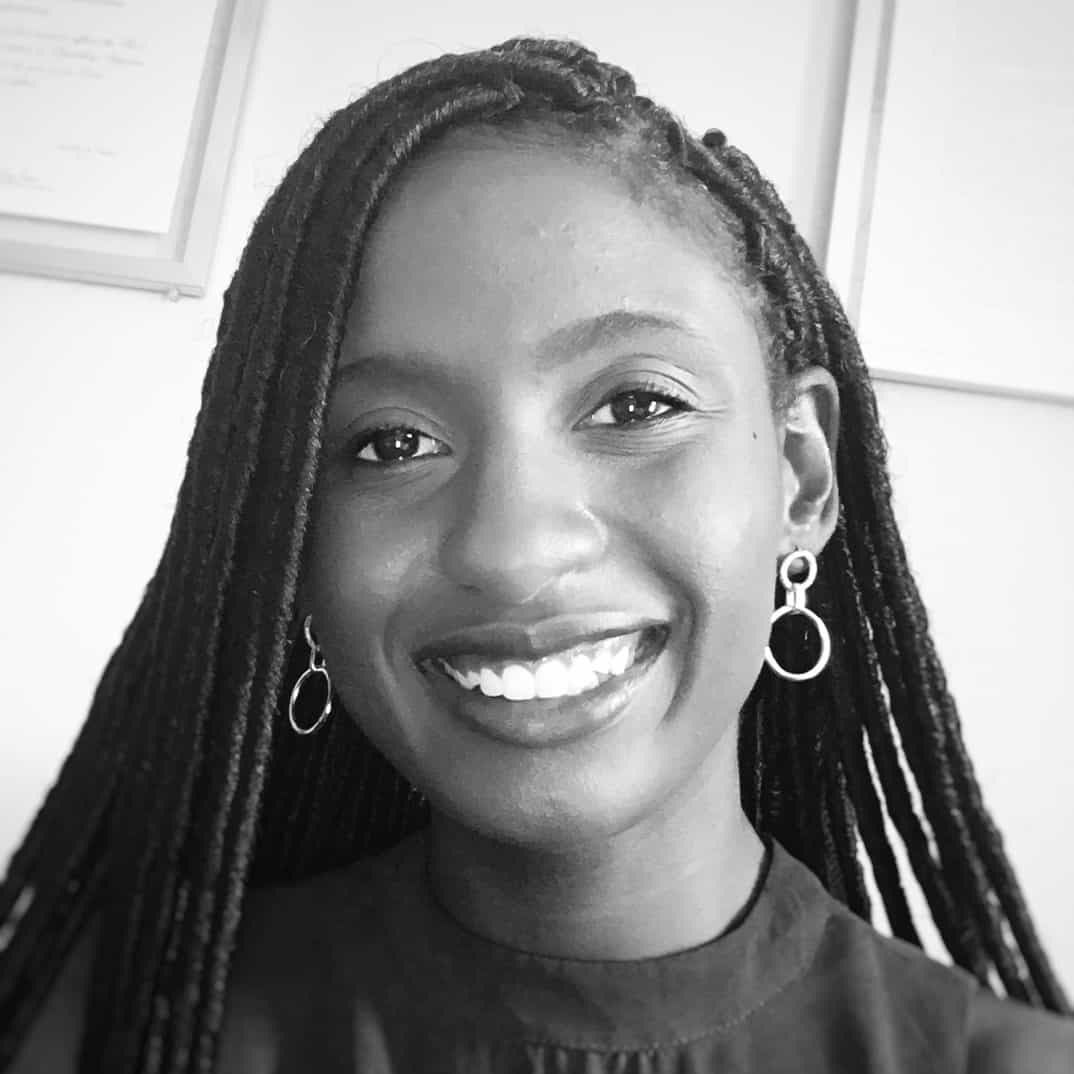 Director of Life, Culture and Women's Advocacy
Patrina Mosley serves as the Director of Life, Culture and Women's Advocacy at the Family Research Council. Her writings and research examine the sanctity of life and women's dignity issues in policy and culture.
Specifically, Patrina specializes in advocating for women in matters of abortion, sex trafficking, and pornography. From her policy analysis to cultural commentary, her goal is to motivate others to action from a biblical worldview.
Her commentary has been featured in the New York Times, Washington Examiner, The Hill, Townhall, The Federalist, The Daily Signal, The Christian Post and more. She has also testified in state legislatures on fetal pain in abortion, and the influence pornography has to normalize violence against women as well as its effect in increasing the demand for sex trafficking.
Before her current role, Patrina served as Family Research Council Action's Assistant Director where she walked alongside state and federal campaigns for endorsement. Combining her passion for elections and educating voters, she oversaw numerous grassroots projects to lead endorsed candidates of faith, family, and freedom to victory.
Former American Football Player
Matthew Birk is a former American football center. He was drafted by the Minnesota Vikings in the sixth round of the 1998 NFL Draft, and later played for the Baltimore Ravens. He played college football at Harvard. Birk is a two-time All-Pro, six-time Pro Bowl selection, and one-time Super Bowl champion. Birk is a powerful voice for Life, raising awareness of the value of the pre-born, and together with his wife both support pregnancy resource centers.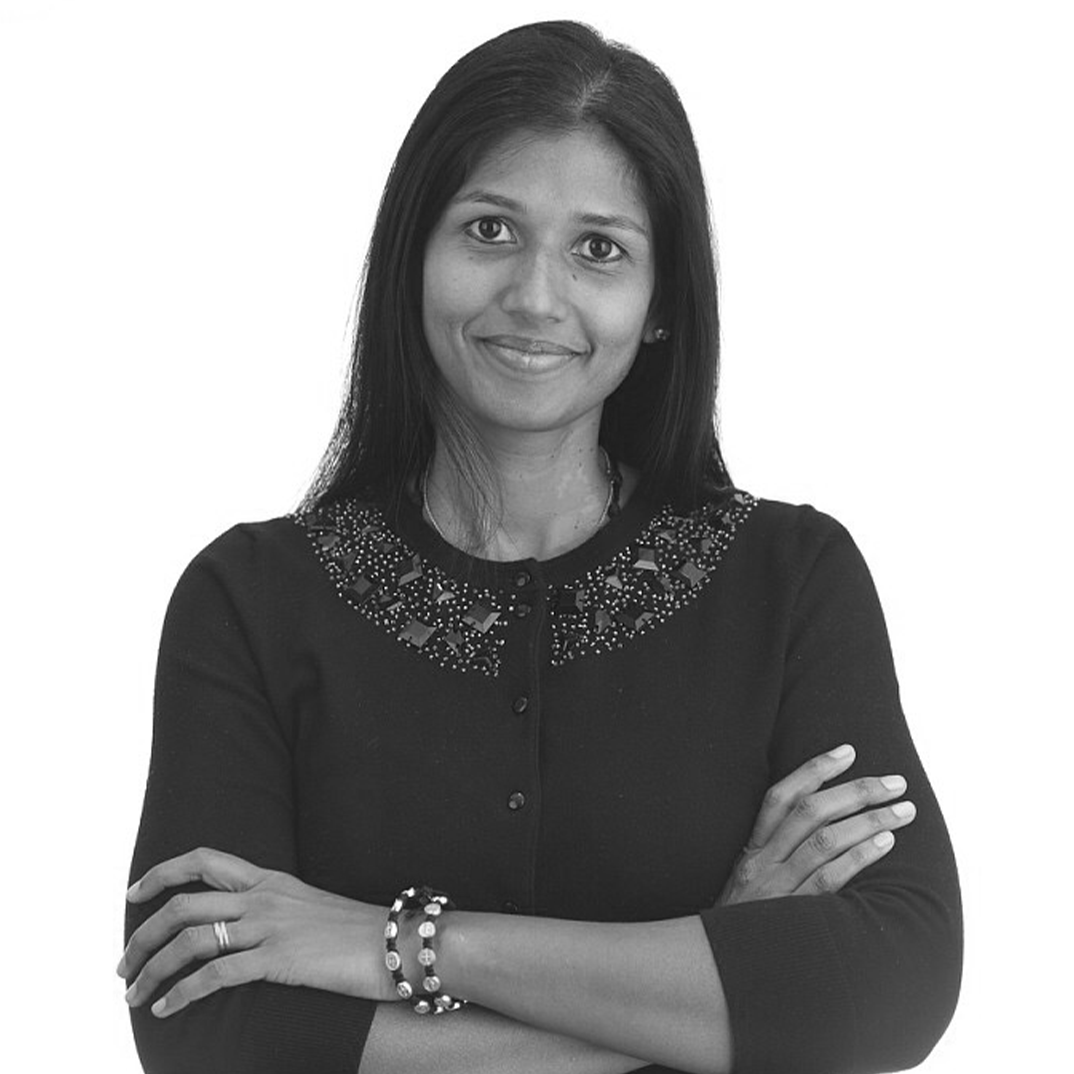 Dr. Monique Ruberu is a daughter of God, a wife to an amazing husband and a mother to five adorable kiddos (2 in heaven). She is a convinced Catholic and a Napro Technology Trained Pro Life Ob/Gyn.
Monique has a beautiful conversion story that she recently published titled "Rising with Roses." This book delves deep into her faith journey which brought her from a broken marriage to an amazing and precious relationship God. It also addresses many interesting life lessons that she learned along the way and now shares with her patients on a daily basis.
She co-leads two 40 days for life campaigns in downtown Philadelphia. She is a pro life advocate, trained sidewalk counsellor and public speaker. She loves to salsa dance, spend time with her Lord in mass and adoration, scuba dive, travel and love on her family.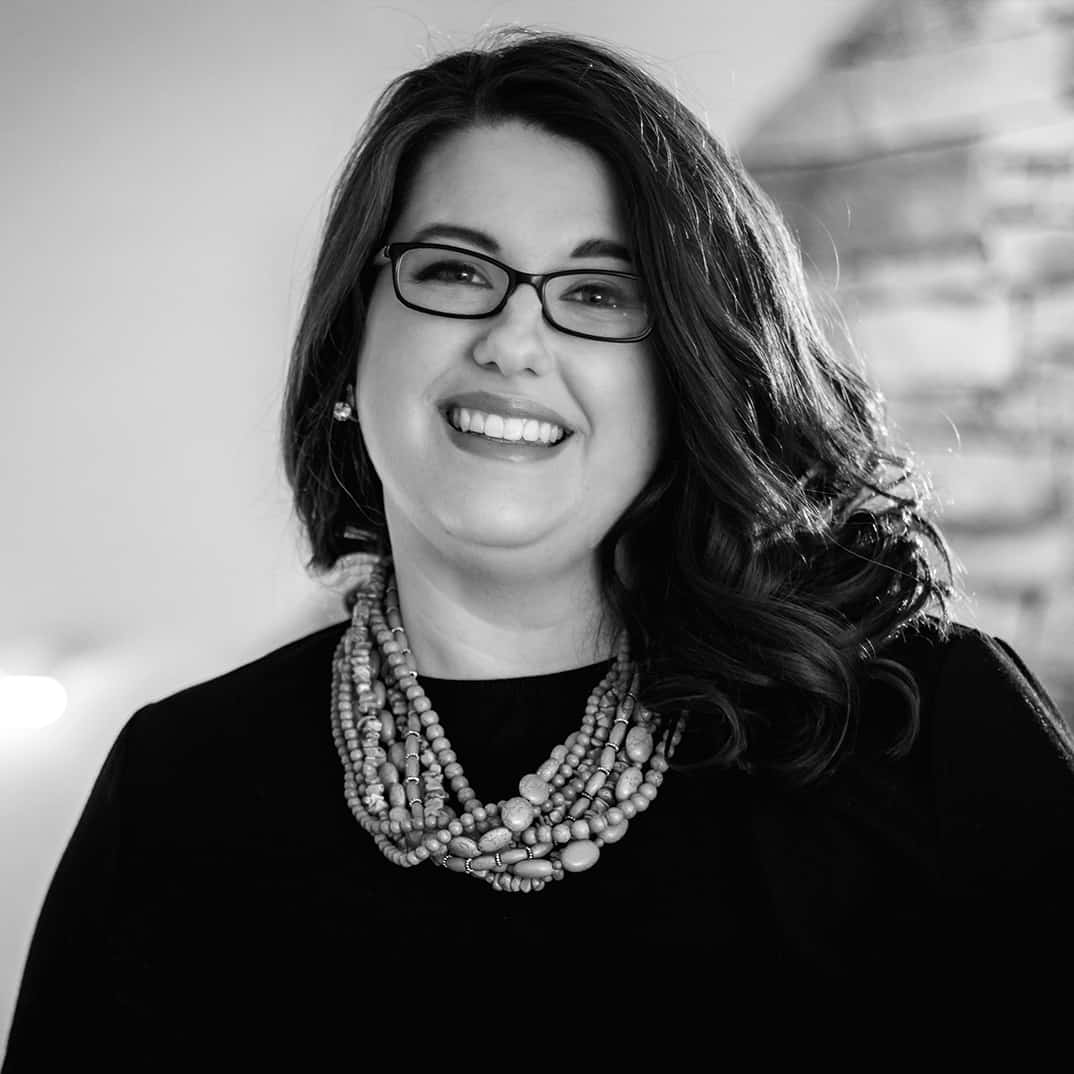 President Of Students for Life of America
Kristan Hawkins is a Christian, wife, mother, grassroots activist, author, speaker, and a human rights advocate. President of Students for Life of America, she was recruited in 2006 to launch Students for Life of America's full-time operation. Since then, she has built up a small organization made up of a few dozen student groups scattered around the country to a coordinated national team serving more than 1,200 Students for Life chapters in all fifty states. Under her leadership, Students for Life exists to abolish abortion by transforming our culture by recruiting, training, and mobilizing this pro-life generation, who are the direct targets of today's abortion industry. A frequent speaker and media analyst, Kristan's expertise includes abortion, feminism, disability advocacy and healthcare, as she navigates the social conditions and public policy that impacts the human rights issue of our day.​
A published author, Kristan wrote Courageous: Students Abolishing Abortion in this Lifetime. She has interviewed on Fox News, CNN, MSNBC, the Today Show, CBS, ABC, and HBO and has received the title, "One of the 4 worst anti-abortion misinformers," by Media Matters, a title of which she is very proud. Kristan regularly speaks at pro-life conventions and events across the United States including leading college campuses such as Yale, Harvard, Dartmouth, and UC-Berkeley.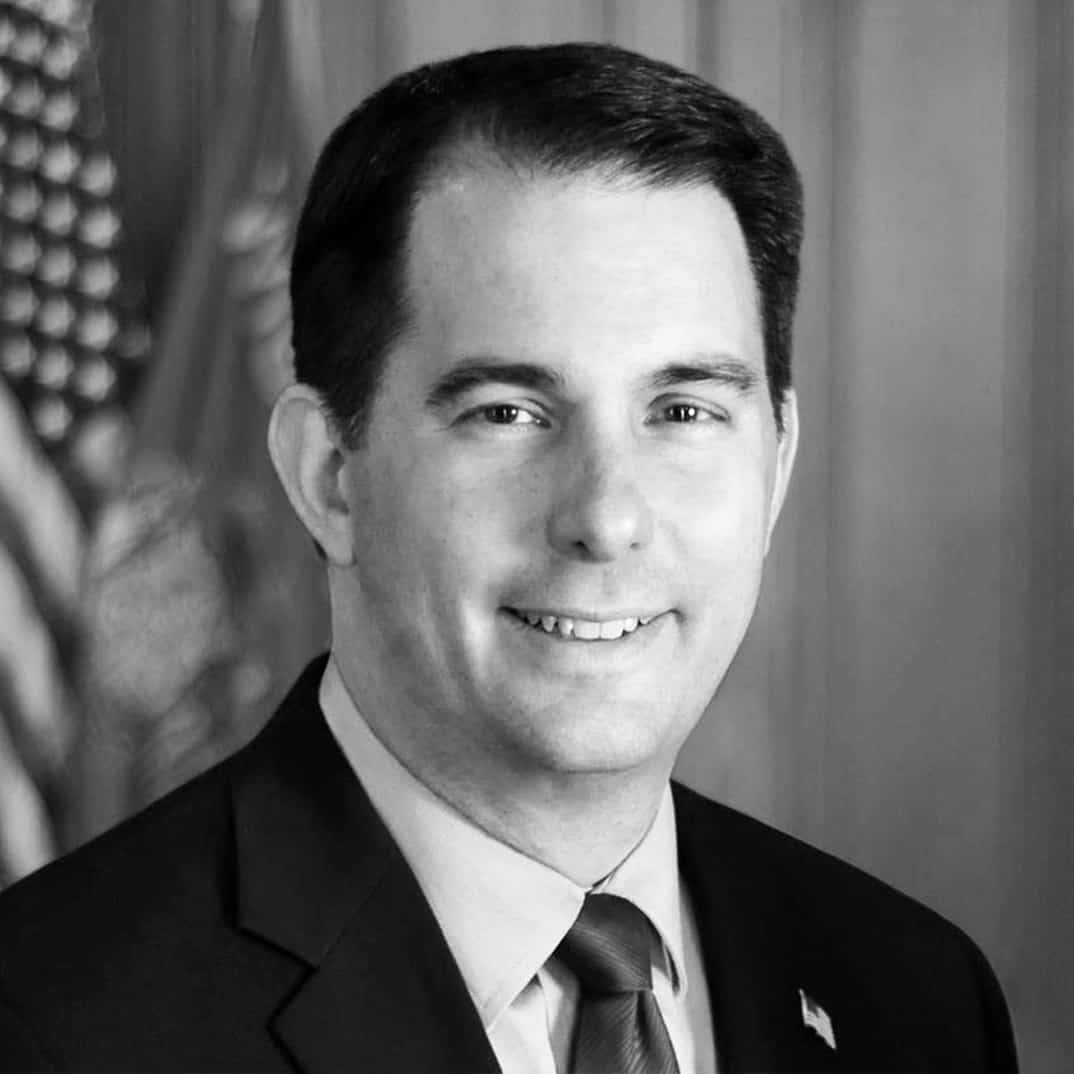 Scott Walker is an American politician who served as the 45th governor of Wisconsin from 2011 to 2019. A Republican, he was first elected governor in 2010, defeating an attempted recall in 2012 and being elected for a second term in 2014. He formerly served as Milwaukee County Executive and in the Wisconsin State Assembly.
Born in Colorado Springs, Colorado, Walker was raised in Iowa and in Delavan, Wisconsin, before attending Marquette University. While in school, he worked for IBM before leaving his senior year to take an opportunity to work full-time in finance and development for the American Red Cross. In 1993, Scott was elected to the Wisconsin State Assembly. Then, in 2002, he became the first Republican elected Milwaukee County Executive. Voters in the overwhelmingly Democrat county re-elected Scott by increased margins in 2004 and 2008 because he kept his promises to continuously reform county government and put taxpayers first.
On January 3, 2011, Scott Walker was inaugurated as the 45th Governor of Wisconsin. One of his first reforms, Act 10, helped eliminate the state's $3.6 billion budget deficit without raising taxes or cutting health care for those in need. It gave schools and local governments the tools to balance budgets without the massive layoffs seen in other states.
On June 5, 2012, Scott Walker became the first Governor in American history to survive a recall election. He received both more votes and a higher percentage of the vote than in his 2010 election, proving again that Wisconsinites want leaders in office who keep their promises. On November 4, 2014, Scott was re-elected to a second term.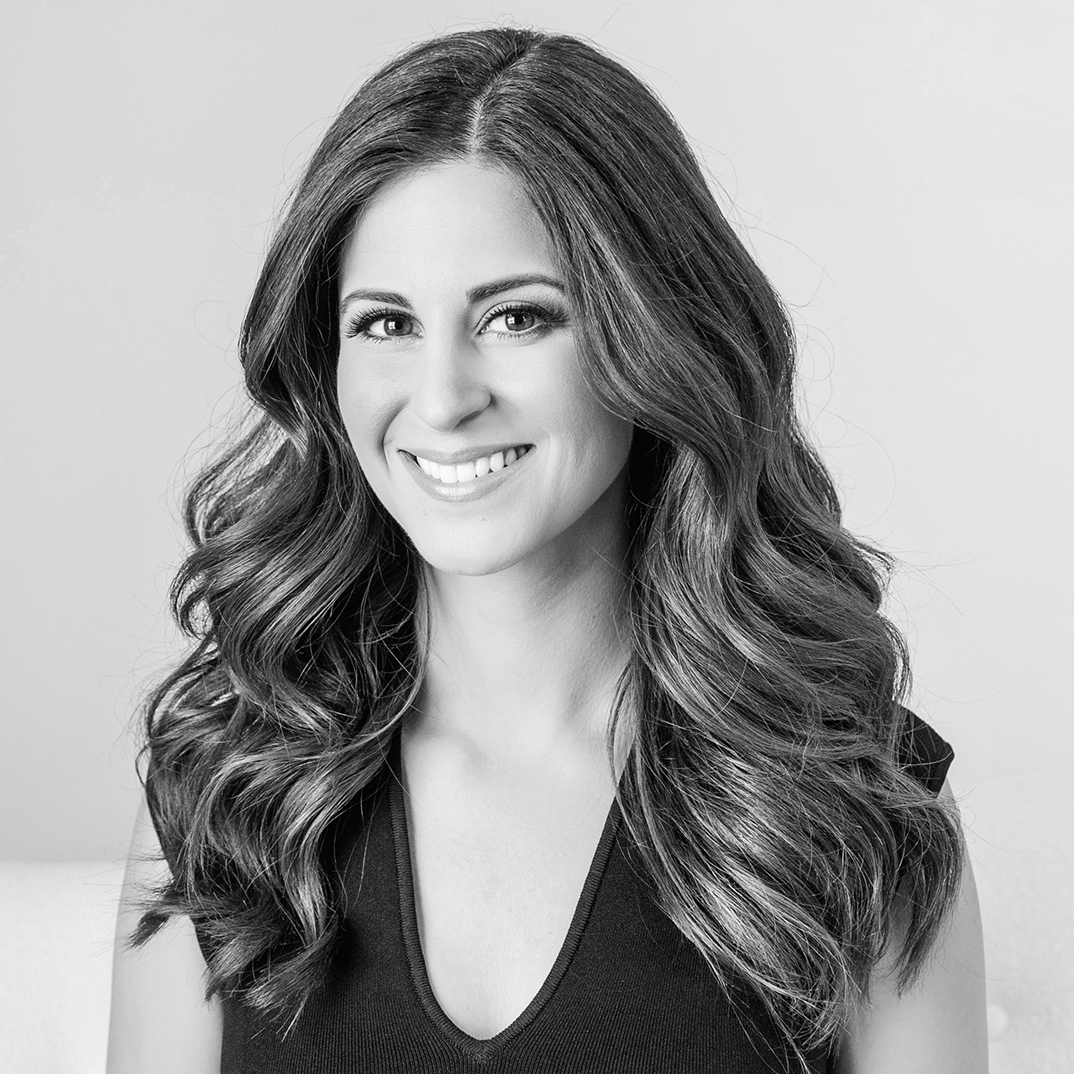 Lila Rose is a speaker, writer, podcast host, and human rights activist. Lila founded and serves as president of Live Action, a media and news nonprofit dedicated to ending abortion and inspiring a culture that respects all human life. Live Action's groundbreaking news coverage and compelling videos reach several million people online every week. Lila is the host of "The Lila Rose Show," a podcast that tackles faith, relationships, culture and politics.
Lila also speaks internationally on faith, family and cultural issues, and has addressed members of the European Parliament and the United Nation's Commission on the Status of Women. Lila has been named among the National Journal's "25 Most Influential Washington Women Under 35," and Christianity Today's "33 under Thirty-Three." A native of the San Francisco Bay Area, Lila and her husband reside in Los Angeles.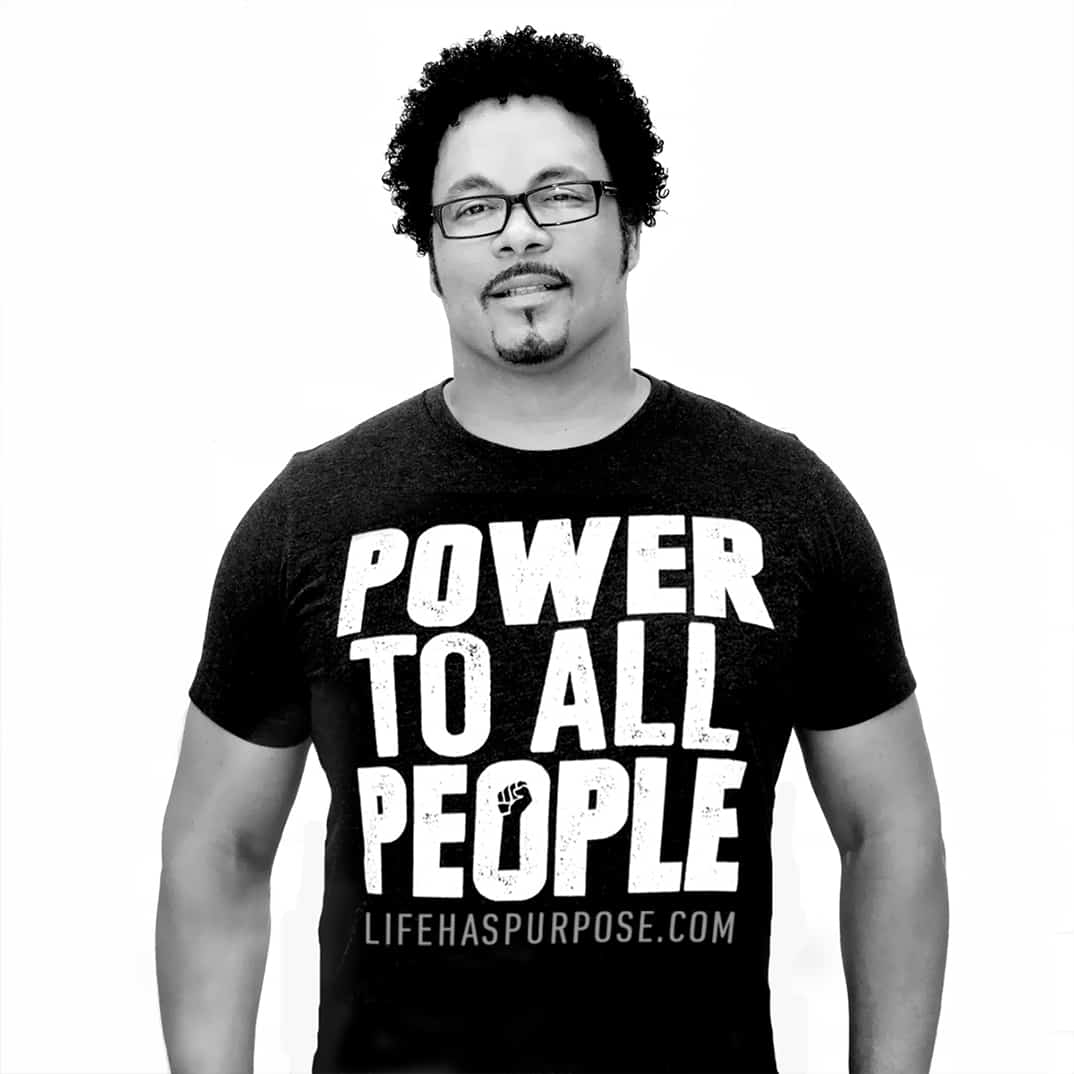 co-founder of RadianceFoundation.org
Ryan Bomberger is an Emmy® Award-winning creative professional, international public speaker, columnist, factivist, and author of the powerful book, Not Equal: Civil Rights Gone Wrong. He is also the co-founder of RadianceFoundation.org, a life-affirming organization based on the belief that every human life has purpose. Ryan has a rather unique perspective of the innate nature of purpose. He is one of ten children who were adopted and loved in a racially diverse family of fifteen. Today, as an adoptee and adoptive father, he enjoys boldly illuminating the intrinsic worth we all possess.
He and his wife, Bethany, founded The Radiance Foundation to extensively research and creatively present challenging social issues through ad campaigns, multimedia talks, fearless journalism, and compassionate community outreaches. From keynotes at renown locations like Harvard, Princeton, Columbia Law School, University of Notre Dame, Ireland's Trinity College, March for Life DC, March for Life UK, Capitol Hill briefings, and hundreds more events here and abroad, Ryan is passionate about helping to build a culture that values Life in all of its stages.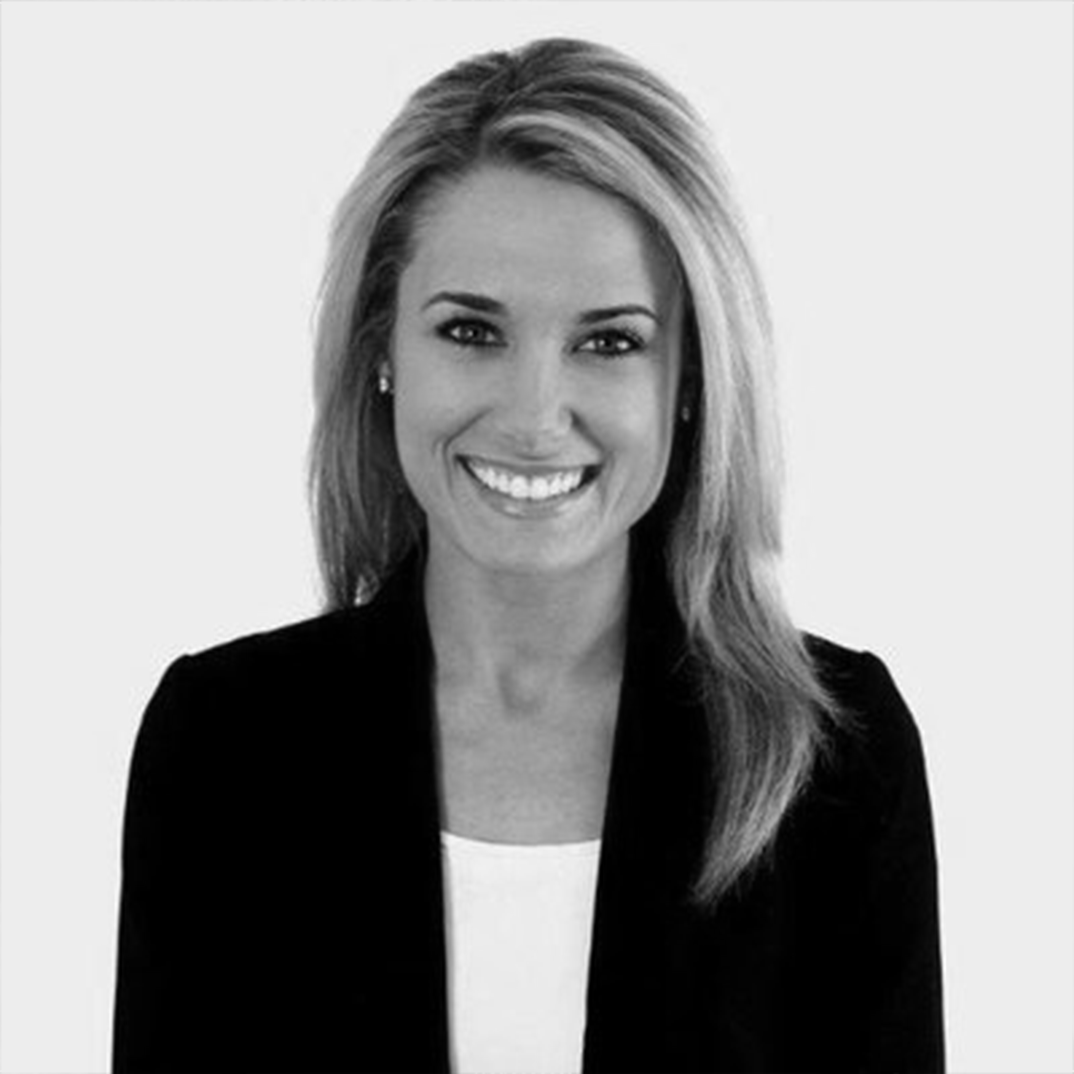 Director of External Affairs - Live Action
Alison is the Director of External Affairs at Live Action, a national non-profit working to educate on abortion and the humanity of the preborn. In this role, Alison handles media, government relations, Live Action's Ambassador Program, and travels sharing Live Action's mission.
Alison previously served at Alliance Defending Freedom and Concerned Women for America. Her work has been featured on Fox News, ABC, NPR, CBN, and other media outlets. Her work has been published in National Review Online, World Magazine, The Federalist, and The Blaze. Alison was named to Red Alert Politics "30 under 30" list and Christianity Today's Reader's Choice "33 under 33.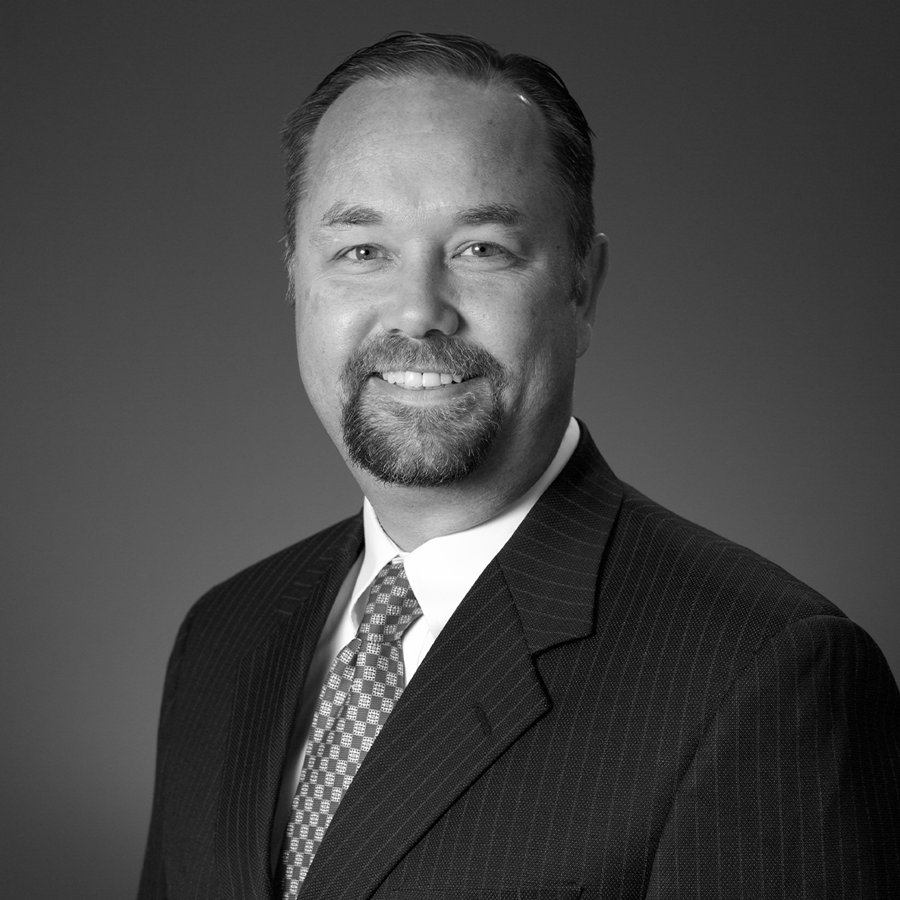 Director of the Center for Academic Freedom
Tyson C. Langhofer serves as senior counsel and director of the Center for Academic Freedom with Alliance Defending Freedom. Langhofer has represented college students and student organizations throughout the country in defending their freedom of speech, freedom of association, and free exercise of religion. In Young Americas's Foundation v. Covino, he successfully represented YAF, Ben Shapiro, and California State UniversityLos Angeles students in a lawsuit against university administrators for First Amendment violations—when they allowed a mob of professors and students to physically block students from attending Shapiro's scheduled speech on the campus. In Grace Christian Life v. Woodson, he successfully represented a religious student group at North Carolina State University in a lawsuit against administrators for violating their First Amendment freedoms when they prevented students from discussing religious topics because they did not acquire the university's pre-approval.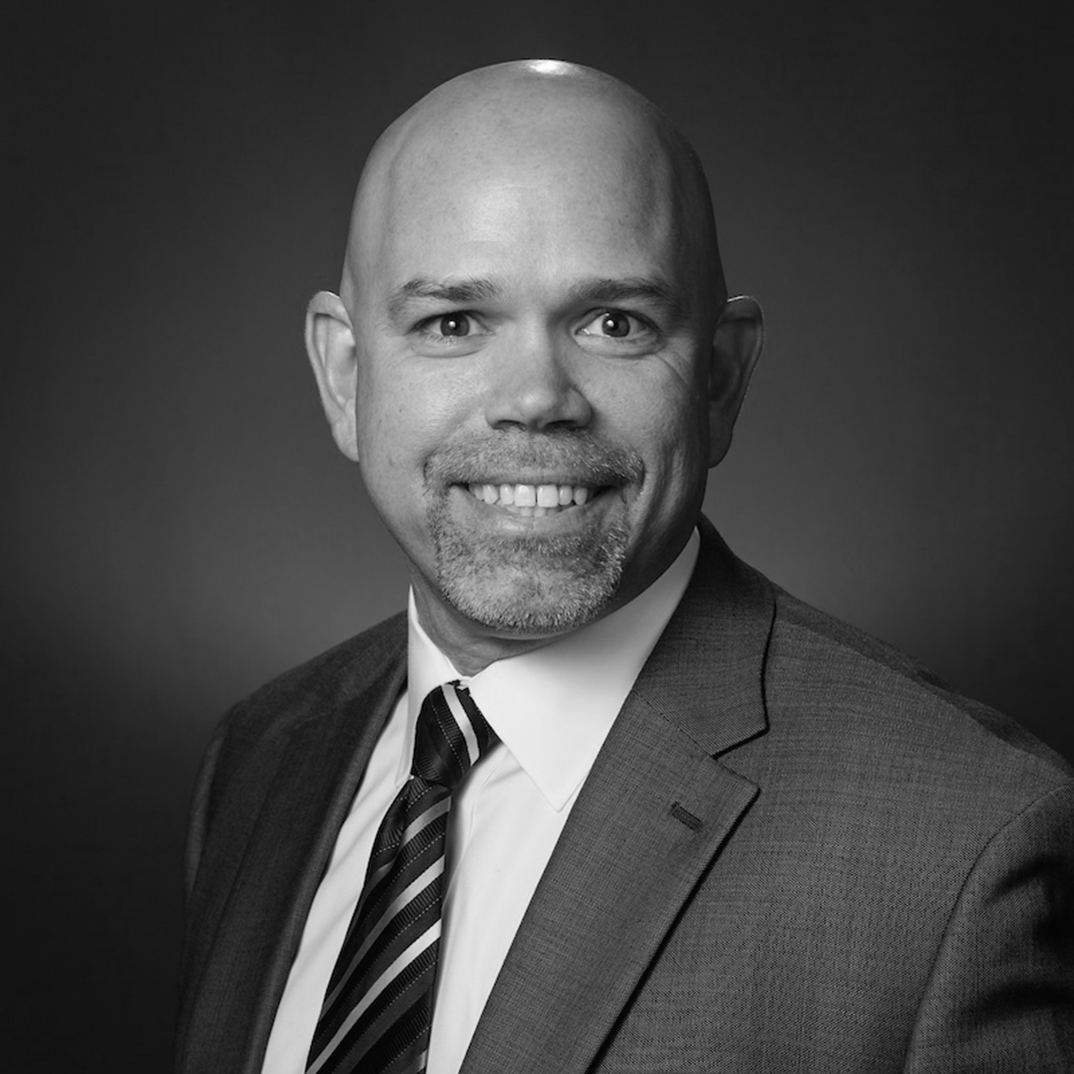 Vice President of the Center for Life
Kevin Theriot serves as senior counsel and vice president of the Center for Life with Alliance Defending Freedom, where he directs the work of team members working to overturn Roe v. Wade, defend prolife speech, and battle against physician-assisted suicide.
Since joining Alliance Defending Freedom in 2003, Theriot has been successful as lead counsel or co-counsel in numerous cases preserving the freedoms of speech and religion. In NIFLA v. Becerra he was part of the Supreme Court team that protected California pregnancy centers from being forced to refer for abortion. In Women's Health Link v. City of Ft. Wayne, Ind., Theriot defended the freedom of a pro-life pregnancy center to access an advertising forum in city buses. In The Children First Foundation v. Martinez, he received a favorable ruling eliminating unconstitutional discrimination against "Choose Life" auto license plates.
Theriot also co-authored the 2017 law review article, Free to Do No Harm: Conscience Protections for Healthcare Professionals.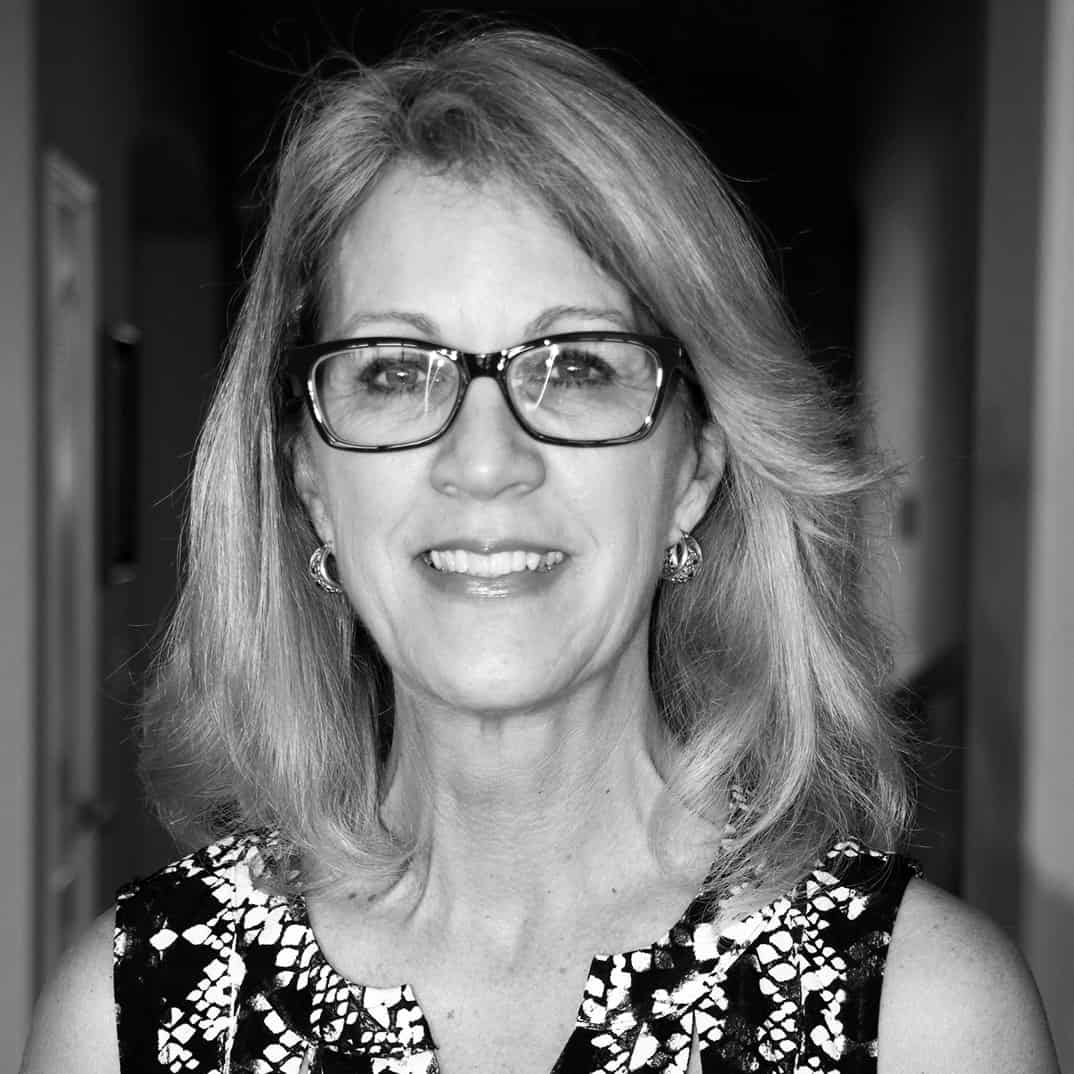 Jennifer Lahl, R.N., M.A.
Ms. Lahl is founder and president of The Center for Bioethics and Culture Network. Lahl couples her 25 years of experience as a pediatric critical care nurse, a hospital administrator, and a senior-level nursing manager with a deep passion to speak for those who have no voice.
Lahl's writings have appeared in various publications including Cambridge University Press, the San Francisco Chronicle, the Dallas Morning News, and the American Journal of Bioethics. As a field expert, she is routinely interviewed on radio and television including ABC, CBS, PBS, and NPR.
She is also called upon to speak alongside lawmakers and members of the scientific community, even being invited to speak to members of the European Parliament in Brussels to address issues of egg trafficking; she has twice addressed the United Nations during the Commission on the Status of Women on egg and womb trafficking.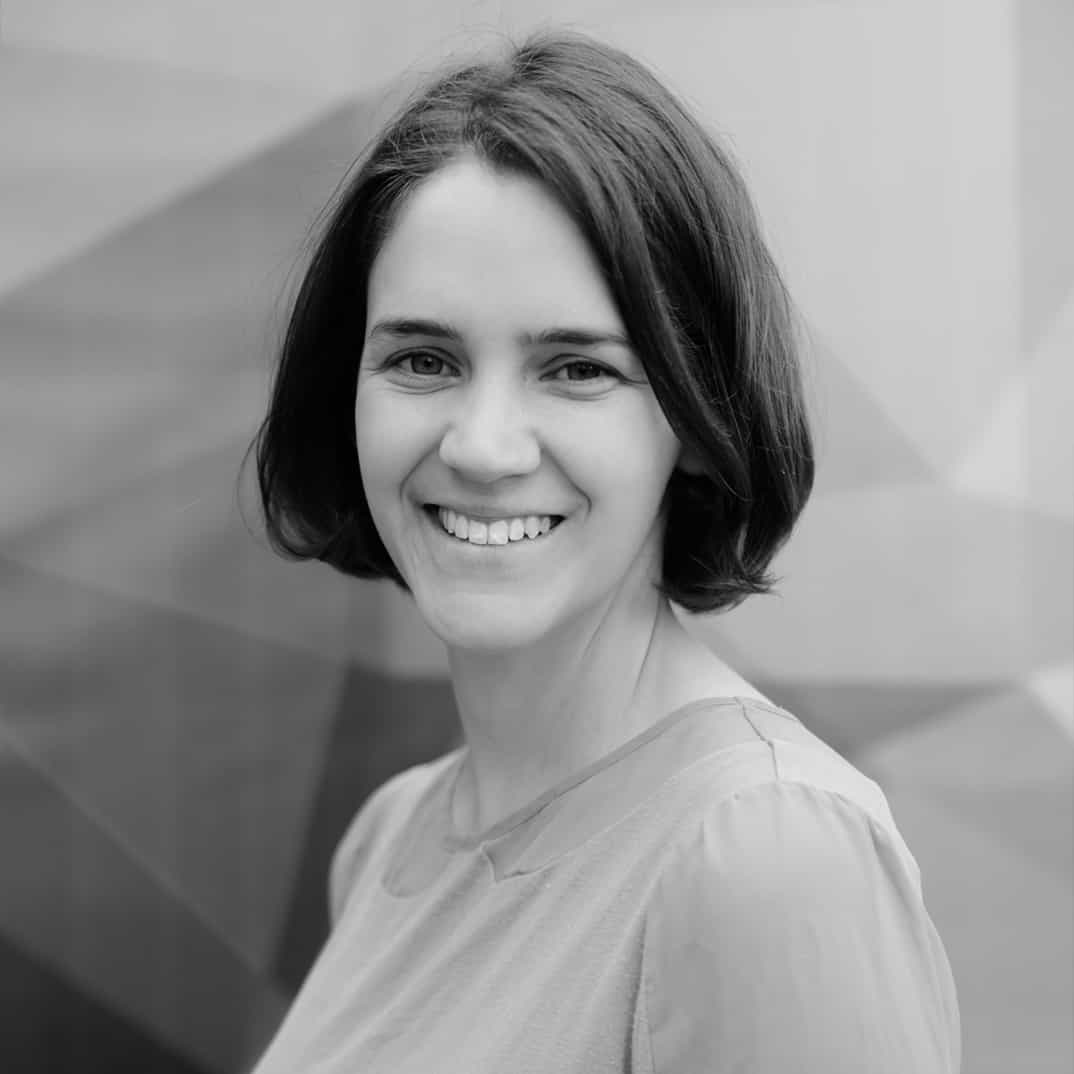 Associate Scholar, Charlotte Lozier Institute
Katrina Furth, PhD specializes in communicating neuroscience concepts with non-scientific audiences. Since graduating with a PhD in Neuroscience from Boston University, she has worked as an adjunct professor at Marymount University in Arlington, Virginia, and an associate scholar at the Charlotte Lozier Institute, which promotes science and statistics for life.
Dr. Furth enjoys educating scientists and non-scientists alike about brain development and leads seminars and talks about the neuroscience of the unborn. She believes that as people come to understand more about embryonic and fetal development, they will be more likely to support life-affirming policies.
Journalist Sue Ellen Browder writes from Lander, Wyoming, home of Wyoming Catholic College. An award-winning investigative reporter, Sue Ellen has spoken on a panel for women's empowerment at the United Nations and has appeared on the Today Show, Oprah, EWTN News Nightly, and hundreds of radio talk shows.
As a freelance writer for many women's magazines, including Cosmopolitan, New Woman, and Woman's Day, she's had a lifetime of experience with the women's movement as it unfolded in the media, both on the public stage and behind the scenes. Her book Subverted: How I Helped the Sexual Revolution Hijack the Women's Movement (Ignatius Press) blows the whistle on the behind-the-scenes maneuverings that led to abortion and contraception being inserted in the National Organization for Women's "Bill of Rights" by a mere 57 people.
Her latest book, to be co-published in November by the Augustine Institute and Ignatius Press, is Sex and the Catholic Feminist. The title of her inspiring talk: "Why the Pro-Life Movement is the Authentic Feminist Movement of the 21st Century."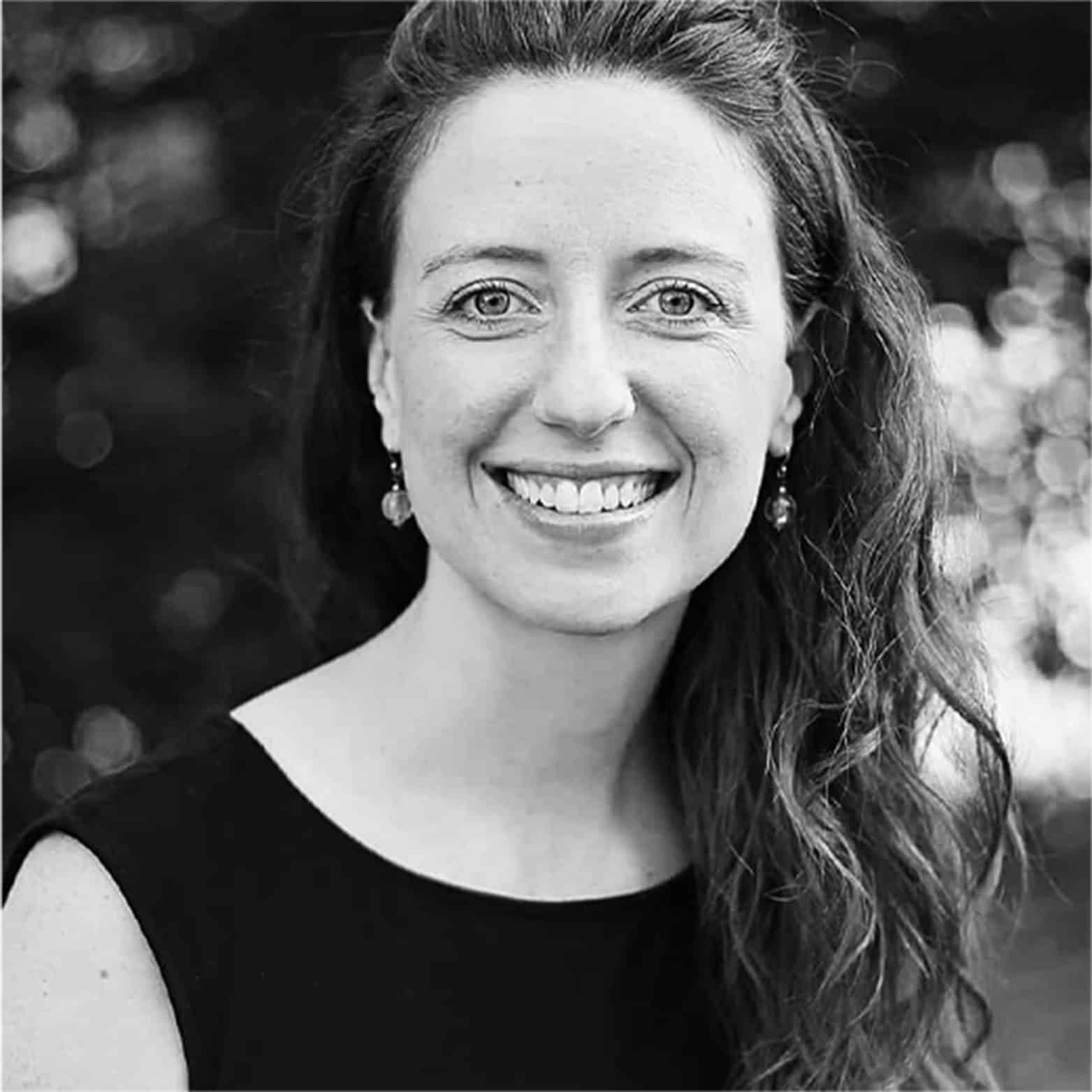 Stephanie Gray is an international pro-life presenter from Vancouver, Canada, who has traveled North America, Central America, and Europe speaking almost 1,000 times over two decades to vast and varied crowds, including medical, legal, political, and university audiences.
In 2017 she spoke for the series "Talks at Google," presenting at Google headquarters in Mountain View, CA, on the topic "Abortion: From Controversy to Civility." The Youtube recording went viral and is part of the 200 popular uploads out of more than 4,000 "Talks at Google." Stephanie is also a writer, having authored the book "Love Unleashes Life: Abortion and the Art of Communicating Truth."
She holds a Bachelor of Arts in Political Science from UBC in Vancouver, and a Certification, with Distinction, in health care ethics from the NCBC in Philadelphia. Learn more at loveunleasheslife.com.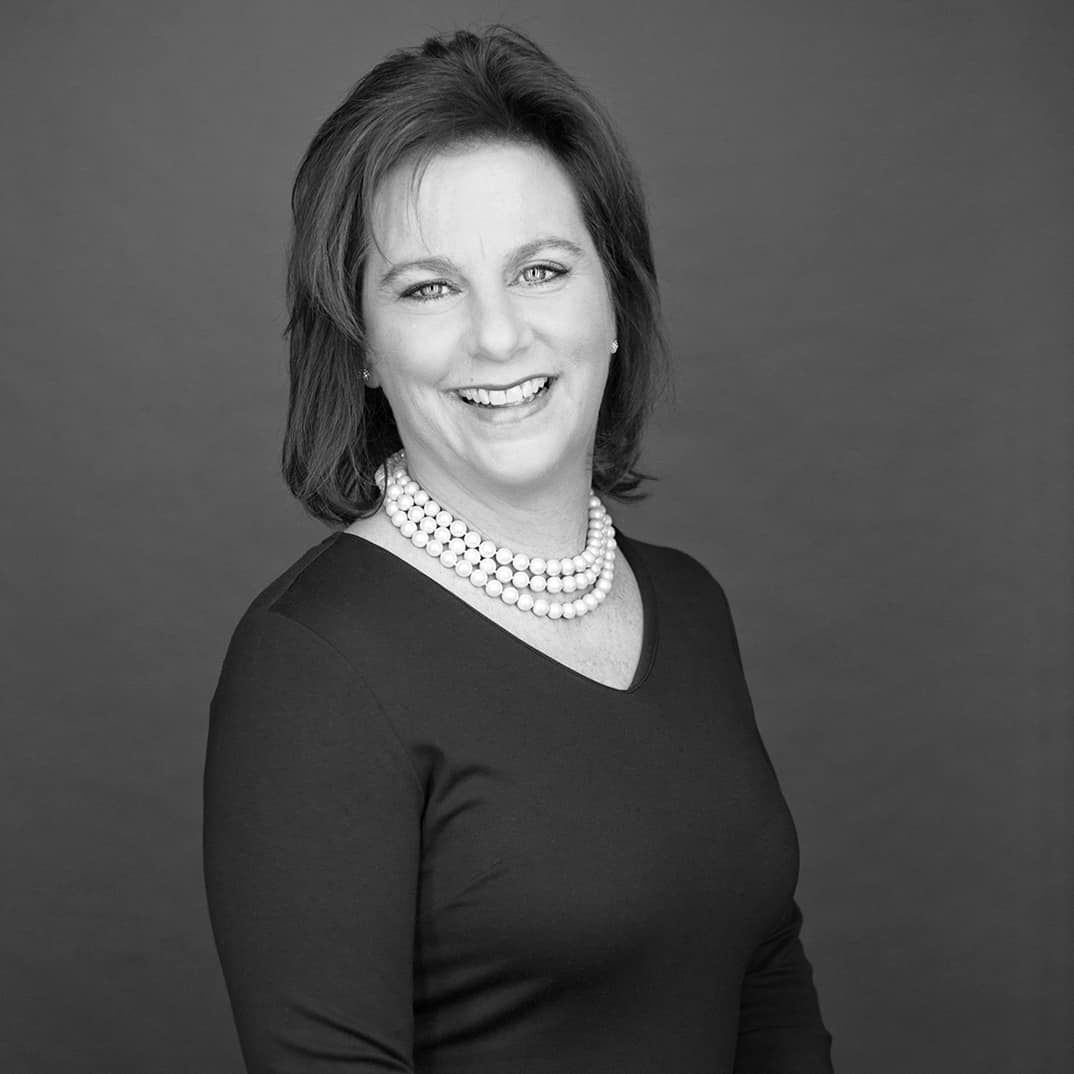 President of Susan B. Anthony List
Marjorie Dannenfelser is president of Susan B. Anthony List. Over the last three election cycles, SBA List and its super PAC, Women Speak Out, have reached more than 4.6 million voters by visiting voters at their homes to win a pro-life White House and secure a strong pro-life majority in the U.S. Senate. She previously served as chair of Donald Trump's Pro-life Coalition after securing four pro-life commitments from the nominee during the 2016 campaign.
Mrs. Dannenfelser has been published widely including in TIME, The Washington Post, and National Review and profiled by New York Magazine, The Telegraph, The New Yorker, and The Washington Post. She is a regular contributor to Fox News, CNN, CBN, EWTN, and NPR, among others. She serves on the board of Alliance Defending Freedom, as well as Life Perspectives' Task Force. Appointed by Senate Leader McConnell, Marjorie is also a member of the Women's Suffrage Centennial Commission.
An alumna of Duke University, she and her husband Marty live in Arlington, Virginia, and have five children.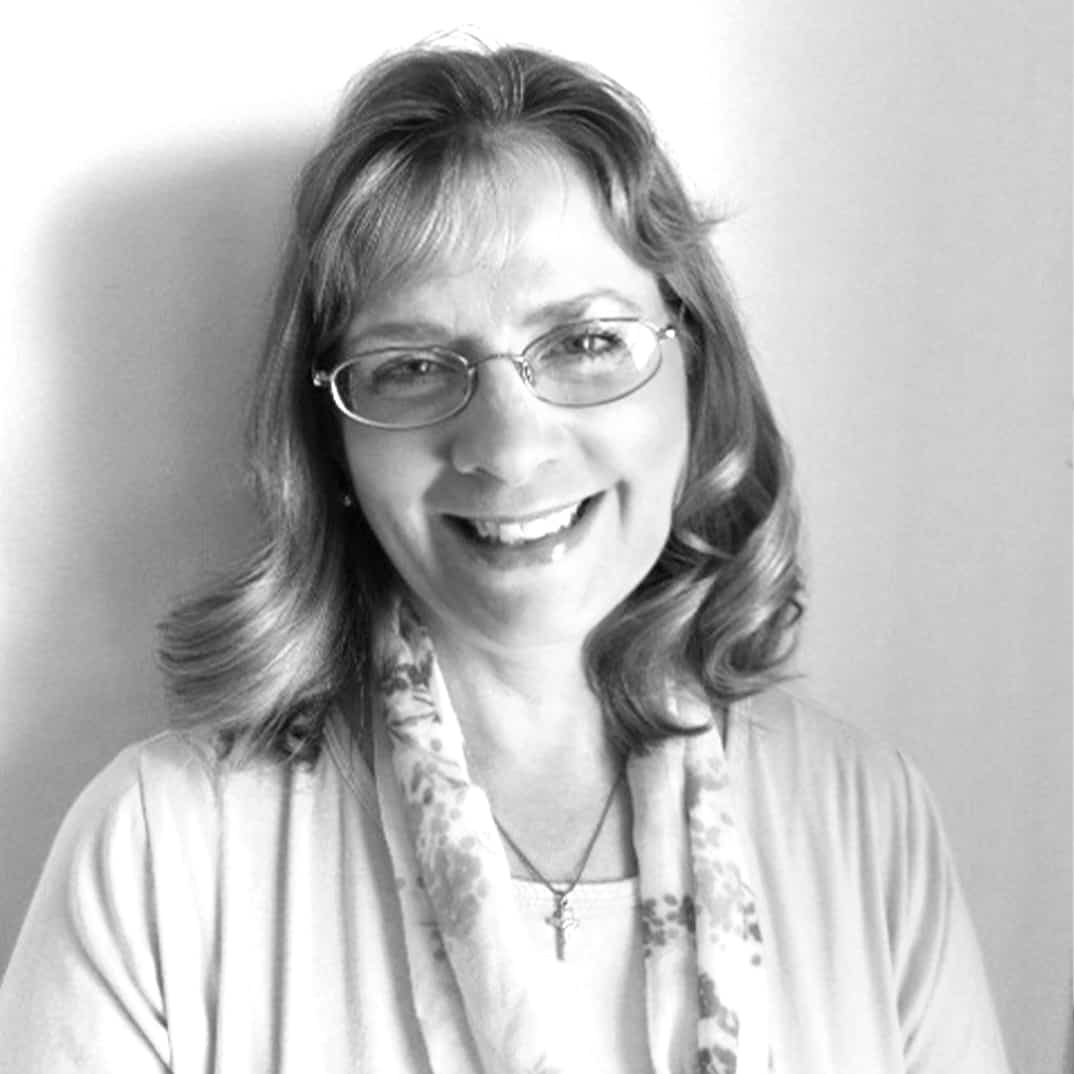 founder of Prenatal Partners for Life
Mary Kellett is the founder and director of Prenatal Partners for Life, a non-profit ministry that offers support, information and encouragement to families that receive an adverse diagnosis before or after the birth of their child.
Mary and her husband Don have 11 children, the youngest was Peter who had trisomy 18 and went home to heaven in August 2012.
Since 2005, PPFL has supported thousands of families in every state and 50 countries. For more information please visit www.prenatalpartnersforlife.org.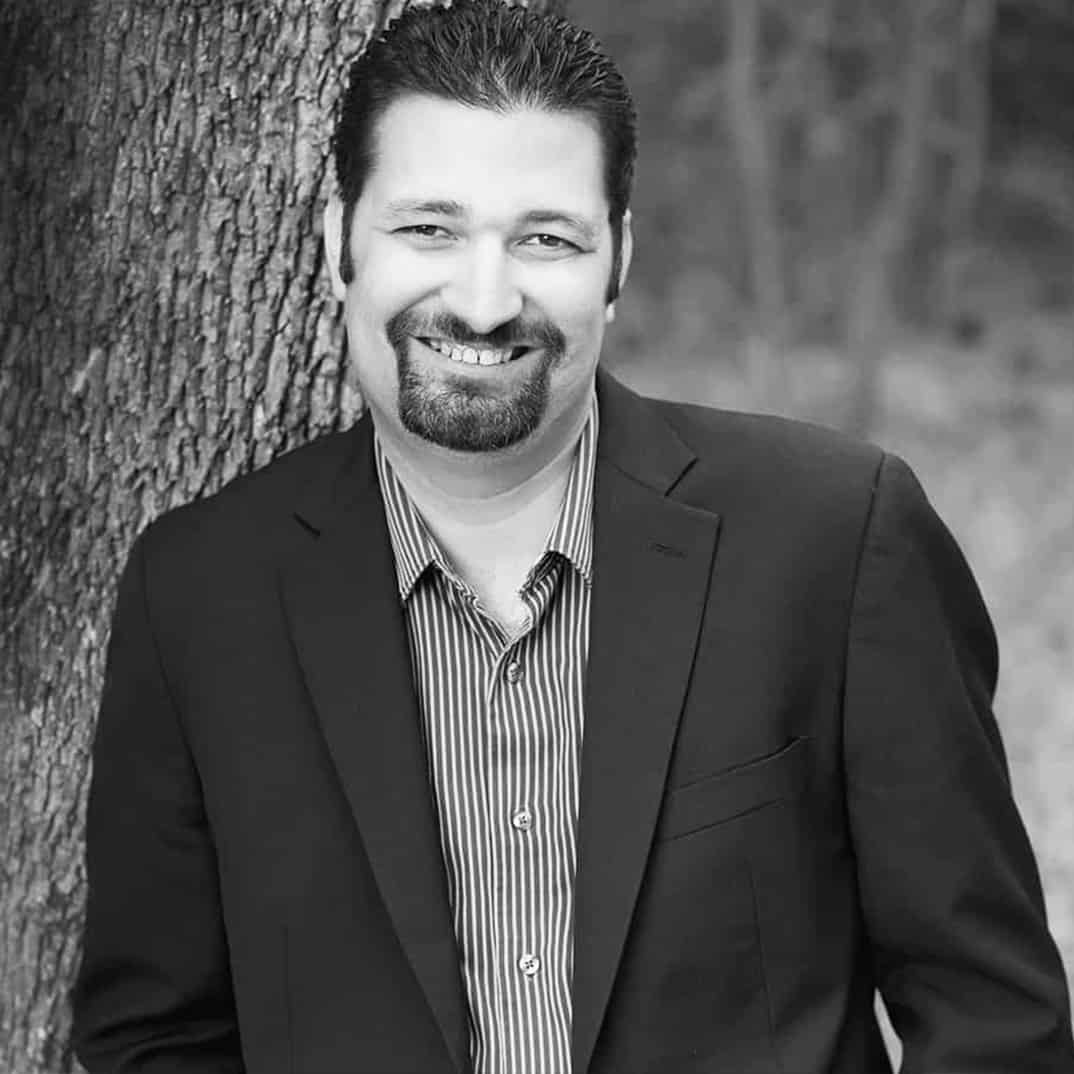 President of Equal Rights Institute
Josh Brahm is the president and co-founder of Equal Rights Institute. A sought-after speaker, Josh has spoken for more than 23,000 people in five countries and in 22 of the 50 states.
Josh's primary passion is helping pro-life people to be more persuasive when they communicate with pro-choice people. That means ditching faulty rhetoric and tactics and embracing arguments that hold up under philosophical scrutiny.
He has publicly debated leaders from Planned Parenthood, the National Abortion Rights Action League (NARAL), Georgians for Choice, and one of the leading abortion facilities in Atlanta.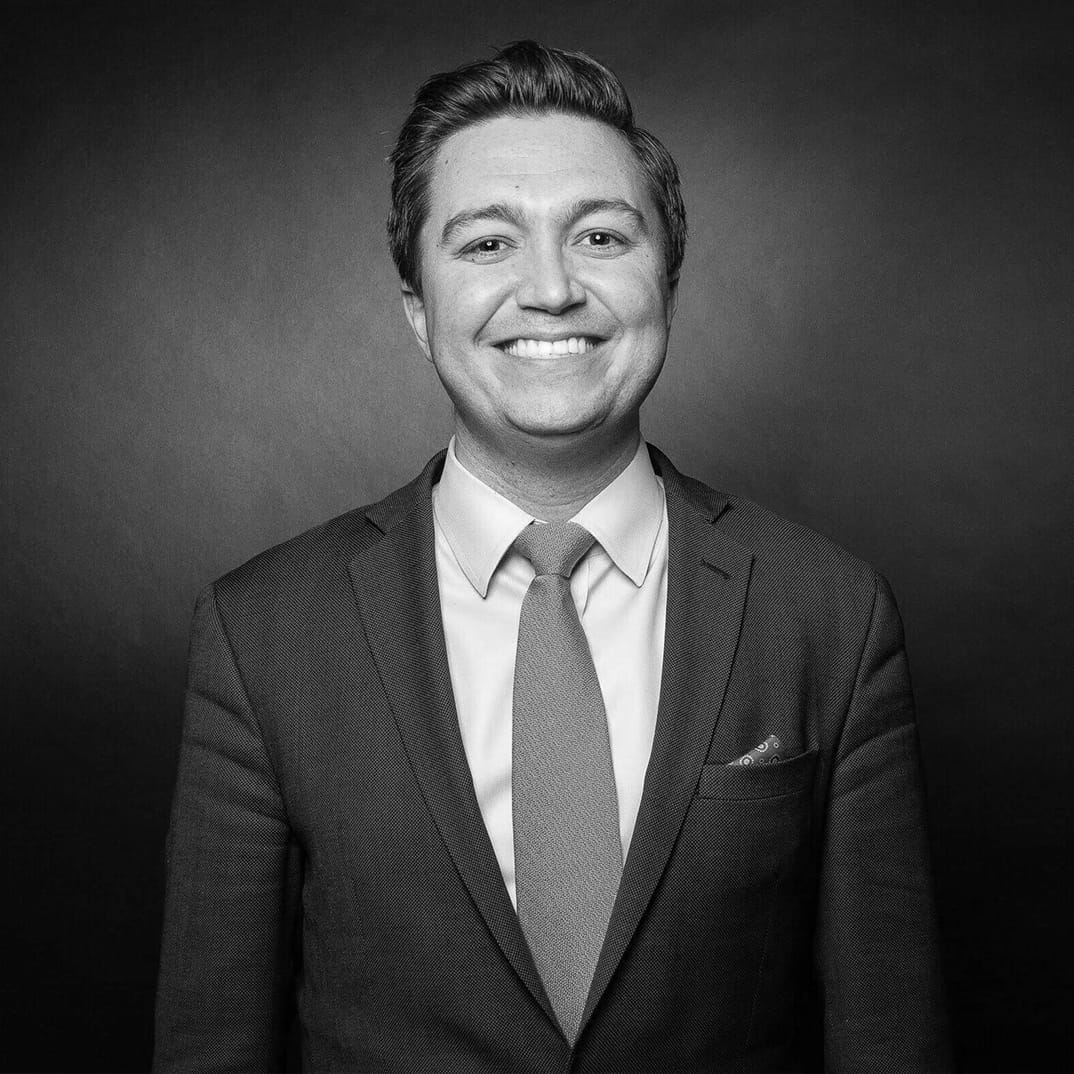 Executive Director of American Principles Project
Terry Schilling (@Schilling1776) is the executive director of American Principles Project, a conservative advocacy group in Washington, DC dedicated to advancing the American a Family through politics and public policy.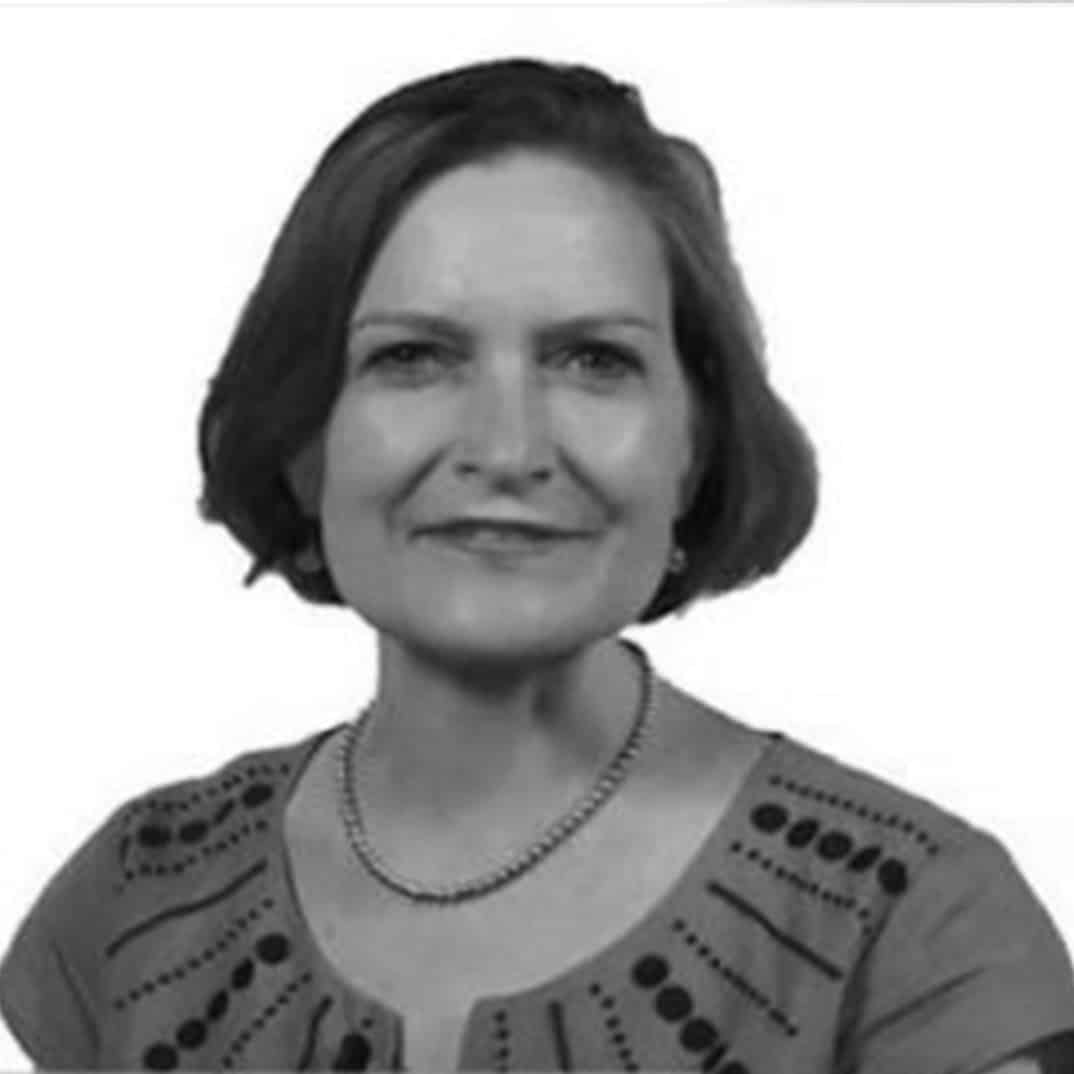 Anne Schlafly Cori is Chairman of Eagle Forum and has served on Eagle Forum boards of directors since 2008.
From 2012-16, Anne Cori was the regular guest host for "Eagle Forum Live", a weekly radio show on the Bott Radio Network, and she hosted fifty programs. She has emceed several Eagle Forum events over the years, including Eagle Council and Collegians.
Anne is the daughter of Phyllis Schlafly. She and her husband, Tom Cori, have hosted many candidate fundraisers in their home.
Anne has a B.A. in history from Georgetown University.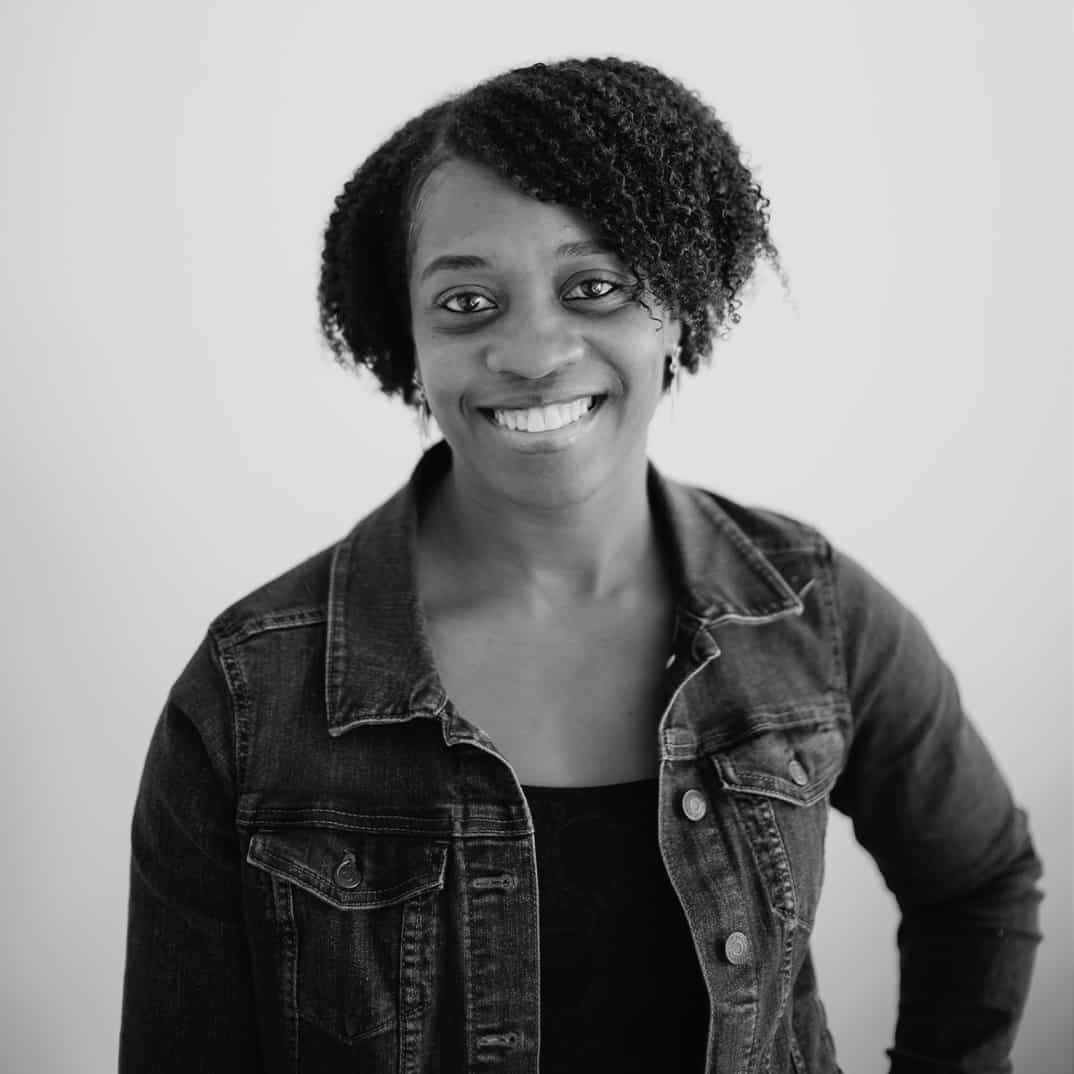 Founder of Relationships Matter
Toni is a Pro-Life speaker and the Founder of the Program, Relationships Matter. Toni shares her story of regret with transparency while leaving her listeners with hope.
Toni holds a bachelor's degree from West Chester University and her master's degree in Biblical Counseling from Summit University. She was the former Relationship Educator and Director of Relationship Education Program in the greater Philadelphia area for 6 years and has shared this program internationally in Africa and Israel.
Toni has been married to her wonderful husband Kris McFadden for 10 years and they have 4 beautiful children. She loves helping people see their worth and giving them hope through her own story, being an advocate for the unborn, being a stay at home mom, and spending time with her family.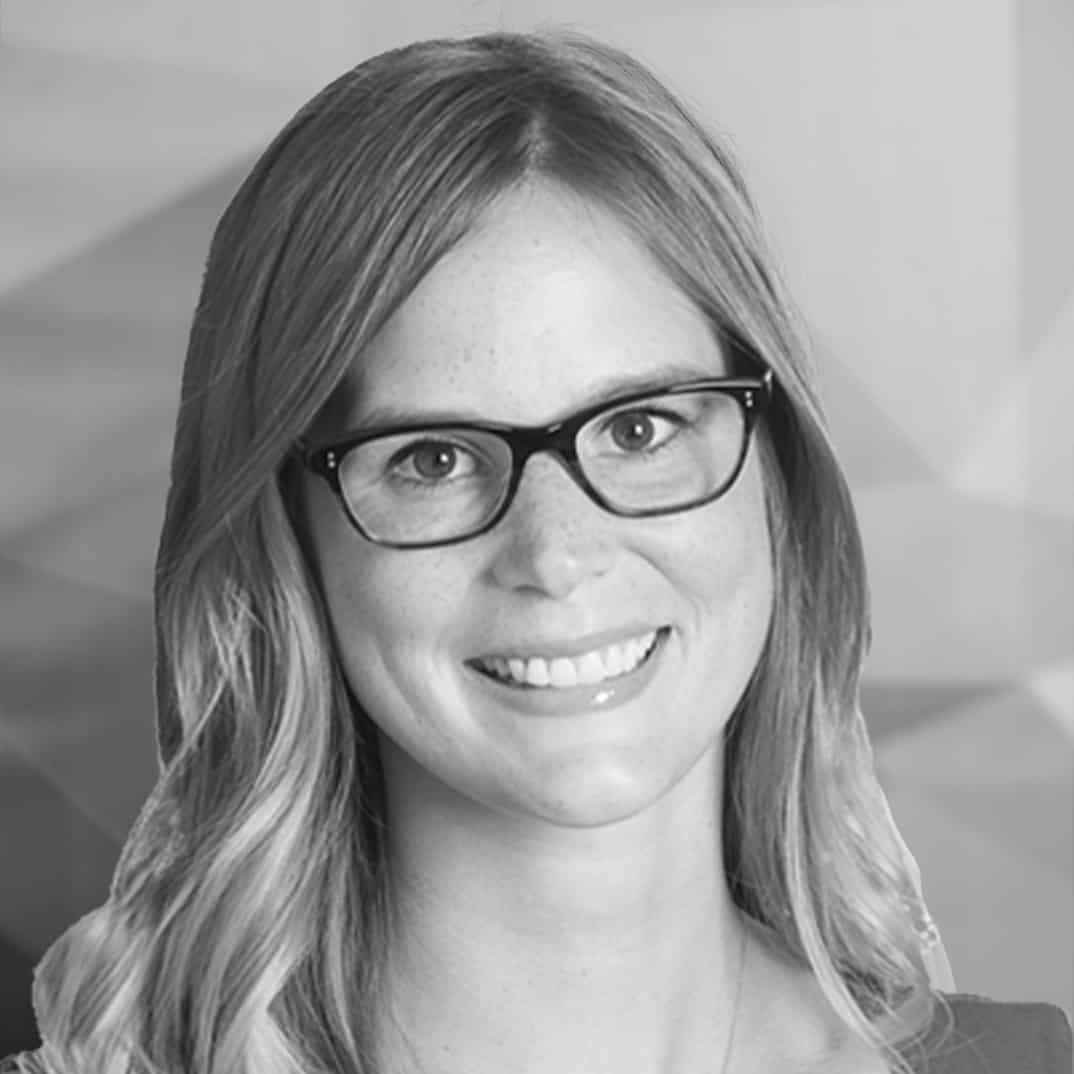 Senior Producer, The Heritage Foundation
Kelsey Harkness is a senior writer and producer at The Daily Signal, the multimedia news organization at The Heritage Foundation. Her work includes writing, reporting, podcasting, producing documentaries, and appearing on TV. She is the co-host of the weekly podcast, "Problematic Women," and is an editor of BRIGHT, a morning newsletter for women, by women.
In addition to her work with The Daily Signal, Harkness is a contributor to The Federalist, a visiting fellow with the Independent Women's Forum, and a senior fellow with The Steamboat Institute. She is a regular on Fox News and Fox Business, and in 2018, she was a featured speaker at the Conservative Political Action Conference (CPAC) on the panel, "#UsToo: Left Out by the Left." Before joining The Daily Signal, Harkness worked at Fox News in New York City.
She graduated from Lafayette College in Easton, PA, with a self-designed double major in international affairs and film and media in politics. Harkness, who grew up in Wilton, Conn., currently resides in Washington, DC, with her husband and her Australian shepherd, Utah. She balances her passion for politics with an affinity for yoga.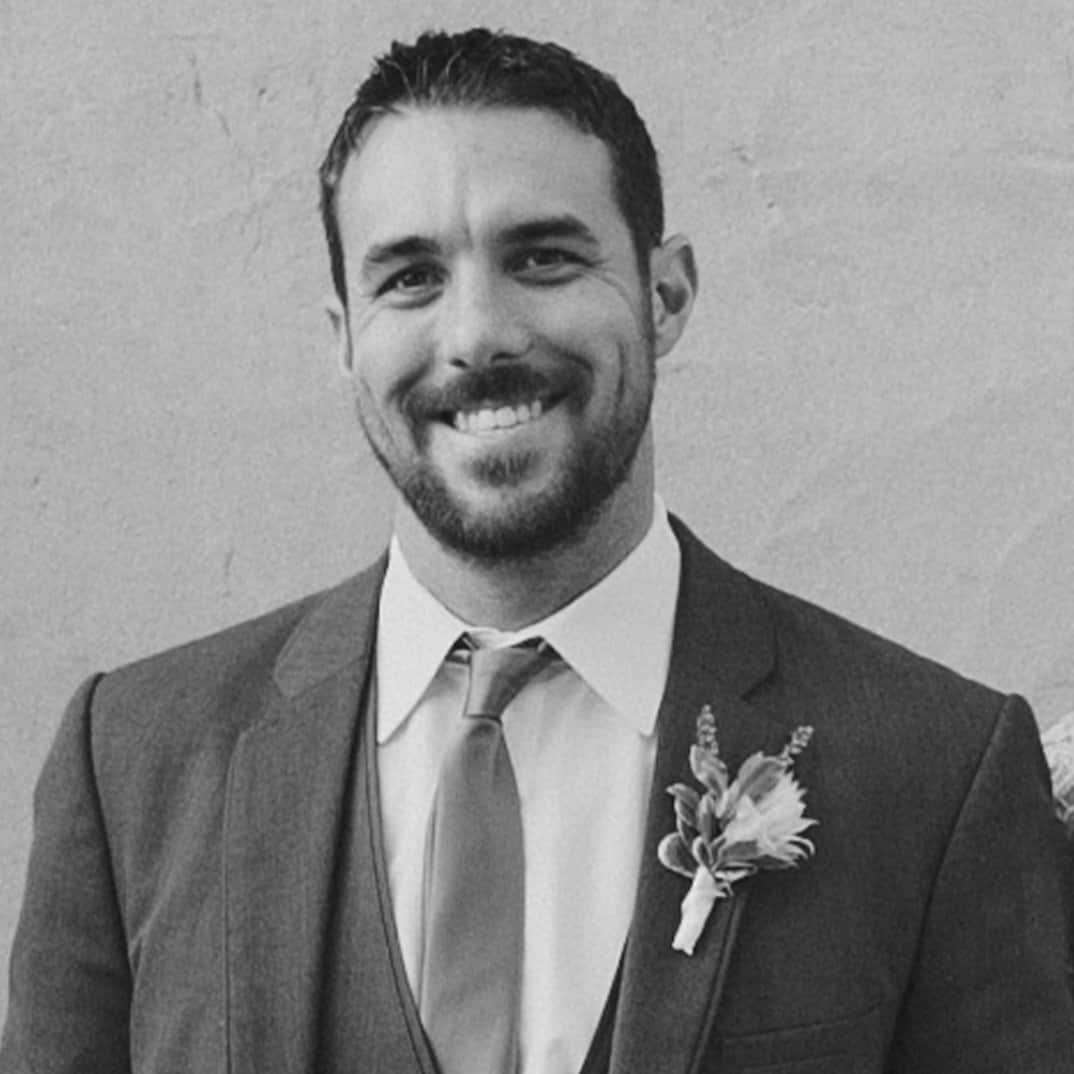 Campus Minister & Theology Teacher
Bobby Angel is a campus minister and theology teacher at an all-boys' Catholic high school in Anaheim, CA. Married in 2013, he and his wife Jackie have three beautiful children who won't let them sleep. Bobby and Jackie also have a video ministry through the Ascension Presents channel on YouTube, highlighting topics of faith, family, and the call to loving fruitfully.
More speakers to be announced!